Get a FREE CONSULTATION with a top Atlanta Injury attorney.
Haug Barron Law Group
Championship Law
Personal Injury Attorneys in Atlanta, GA
$20 Million+

in Settlements
20+ Years

of Experience
Need Help Fast?
Text us directly at
770-766-3308


or call us 24/7 at 1-844-428-4529
Contact us today to get a free case review with an experienced lawyer.
"*" indicates required fields
Why Haug Barron Law Group is the Right Choice for Personal Injury Cases
Choosing the best personal injury lawyer in Atlanta is crucial after an accident to ensure proper representation and compensation. Haug Barron Law Group stands out among Atlanta personal injury law firms due to our commitment to client care, experienced team, and proven track record of success. We offer free initial consultations with our skilled team of attorneys, who have diverse backgrounds including a trauma nurse consultant. This unique combination of expertise allows us to effectively handle a wide range of personal injury cases, from car accidents to medical malpractice. When you trust Haug Barron Law Group with your case, you can be confident that you are making the right choice for your personal injury legal needs.
When to Hire a Personal Injury Attorney in Atlanta
If you or a loved one has been injured in an accident, it's important to seek legal help as soon as possible. Dealing with the aftermath of an accident, including medical bills, lost wages, and insurance agents, can be overwhelming and confusing. Haug Barron Law Group's experienced personal injury attorneys have been advocating for victims in Atlanta and throughout Georgia since 2010, ensuring they receive the compensation they deserve for their injuries and losses. We understand the emotional and financial toll that accidents can take on individuals and their families, and we are dedicated to providing compassionate and effective legal representation. Call us at 844-428-4529 for a free case evaluation and take the first step toward securing the compensation you need to move forward with your life.
Who We Are – Haug Barron Law Group
Haug Barron Law Group is a leading personal injury law firm in Atlanta, specializing in personal injury cases throughout Georgia. Our team of dedicated attorneys has an impressive track record of successful verdicts and settlements, including a million-dollar award in a medical malpractice case. We are passionate about client care and are committed to providing personalized attention and dedicated representation to every individual we serve. Our mission is to relentlessly pursue justice on behalf of our clients and ensure they receive the maximum compensation for their injuries and suffering. When you choose Haug Barron Law Group to represent your personal injury case, you are not only choosing a team of skilled legal professionals, but also a team that genuinely cares about your well-being and the outcome of your case.
Practice Areas at Haug Barron Law Group
Personal Injury

Slip and Falls
Pedestrian Accidents
Social Security Disability
Head & Brain Injury
Dog Bites/Animal Bites
Products Liability
Wrongful Death Claims
Medical Malpractice

Drug Injuries
Failure to Diagnose
Pharmacy Malpractice
Birth Injuries to Children
Medical Devices Injuries
Nursing Home Abuse

Emotional Abuse
Physical Abuse
General Neglect
Inadequate Maintenance
Financial Abuse
Sexual Abuse
Inadequate Fall Intervention
Auto Accidents

Car Accidents
Motorcycle Accidents
RV Accidents
Boat Accidents
Truck Accidents
Wrongful Death

Liability Issues
Economic Losses
Extent of Injury
Whistleblowing

Embezzlement
Theft and Fraud
Deceptive Business Practices
Recent Notable Recoveries
Results do not predict the future of any case, no two cases are alike. These only show the past results our firm has received for his clients.
$1.06M
MEDICAL
MALPRACTICE
$350K
DUI DEFENDANT
DRIVER
Awards & Accolades
What Our Clients Say About Us
The service provided by this law firm is incredible. Mr. James Haug represented me throughout my case and had my best interest in mind throughout the entire process. He was very professional and prompt when responding to any correspondence. I would definitely recommend this law firm if you are looking for a team of attorneys that will handle your case with compassion and take your needs seriously.

Personal Injury Client
Recent Blog Posts
Meet Our Team
Founded in 2010, Haug Barron Law Group has quickly become one of the most acclaimed Personal Injury firms in Atlanta and in the State of Georgia. We have represented hundreds of clients and have recovered millions of dollars in compensation on their behalf, and from the moment a client walks in our door or gives us a call, to the time their lawsuit is completed, we are by their side, addressing any concern and answering any question they may have. We pride ourselves in the detailed care we give each and every personal injury case.
If you have been injured in Atlanta due to someone else's actions or negligence, you may be entitled to financial compensation. At Haug Barron Law Group, we specialize in representing victims, never the defendant — or the insurance company. We have built our law firm around one mission: To make sure you always get the representation you deserve after an injury.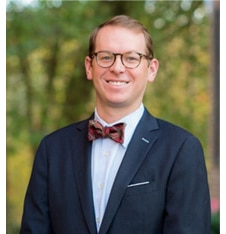 COLIN ANDREW BARRON
Managing Partner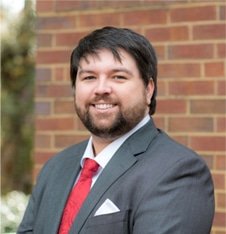 WILLIAM JUSTIN COLLINS
Senior Associate Attorney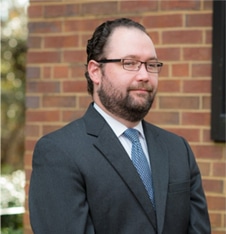 BILLY JOYNER
Senior Associate Attorney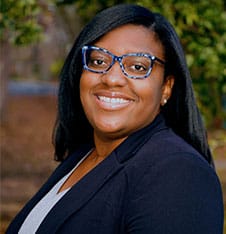 SOMALIA DIXON
Associate Attorney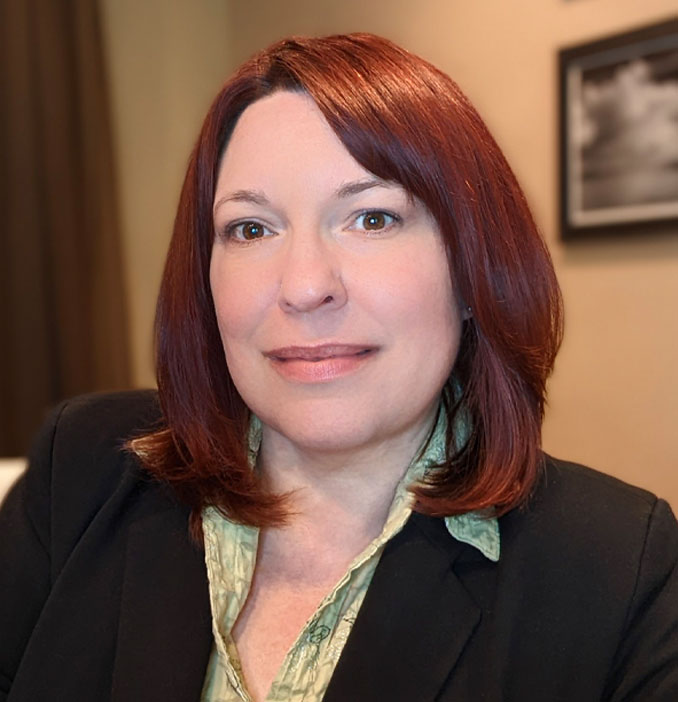 MELISSA SCHEIDEL
Senior Associate Attorney
Frequently Asked Questions
What Is Contingency Fee ?
A contingency fee allows our personal injury attorneys to work on your case for no money upfront.
Why Does Negligence Matter?
Negligence is used in the legal community to determine who is at fault in a personal injury case.